The Miami Shores Mens Golf Association conducts two (2) annual tournaments to benefit Kennedy Kids Foundation and Woman's Cancer Association, Heidi Hewes Chapter (WCA).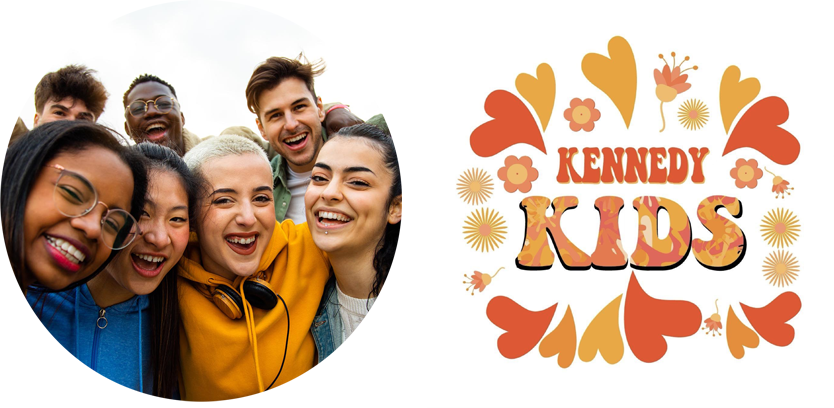 YOUR DONATION WILL HELP PROVIDE SCHOLARSHIPS
Woman's Cancer Association
Heidi Hewes Chapter (WCA)
The Story Of Kennedy Bailey
---
A Beautiful 16-Year-Old Girl Who Brought So Much Happiness Into The World With Her Kindness And Compassion For Others.
Tragically, Kennedy struggled with depression due to a mental crisis and lost her life on Thursday, September 15, 2022. Kennedy's story is that of such a happy, bright, accomplished, and talented teenager from a loving family with everything to live for but who didn't get the chance to live out her dreams; it could literally happen to any teenager. Kennedy sounds like so many other inspiring teenagers around the world. With a great father like Robert Bailey, an 11-year NFL player who went on to become a successful NFL agent and President of one of the biggest NFL sports agencies in the country, Rosenhaus Sports Representation, and a wonderful mother like Tina Bailey, an accomplished chef and devout mother of two, brothers Kharee and Kyllian, Kennedy came from an all-American family. Wherever she went, Kennedy was the most outgoing, with the loudest and biggest smile in the room.
Very talented at sports, Kennedy enjoyed playing soccer, running track, and doing jiu-jitsu. However, her real passion was being an artist and acting. Kennedy had a passion for art since she could hold a crayon. With a box of colored pencils and some paper, she would be entertained all day by drawing pictures driven by her wild imagination. Kennedy loved art so much that she made her father buy every color of paint in the paint store so she could paint all the walls in her room with the most brilliant mix of colors. As Kennedy became a teenager, her talent as an artist grew, and she was introduced to acting, which she thoroughly embraced in her acting classes on Wednesday nights. During the days, she attended Dash Design and Architecture Senior High School, where she sharpened her art techniques.
With her unique personality, she was more comfortable at an arts-oriented school than at a traditionally academically oriented high school. So when Kennedy was interviewed for Dash and showed them her art portfolio, she was immediately accepted and felt very comfortable around other teens who shared her love for the arts. On Wednesday nights, Kennedy was super excited to go to her acting classes, where she couldn't wait to act in skits with her peers. Her teacher was amazing. Whether it was her unforgettably beautiful, big smile or the way she lit up a room with her positive energy, Kennedy made friends very quickly and easily, treating them all as if they were her brothers and sisters.
She also had a desire to give; whenever she saw a homeless animal or person, she always showed kindness by giving food, money, or whatever she could do to help. Kennedy loved her dogs, cats, lizards, hamsters, and birds. Popular at school, enjoying her art curriculum, and supported by a loving family, Kennedy seemed like the teenager who had everything she could ask for. Yet, what no one could see or know is that the whole time, there was a depression inside that caused her to take her life at 16. Kennedy will forever be missed, loved, never forgotten, and will always be honored by her family, who have started this foundation to bring awareness to and provide much-needed help to other teens out there struggling with a mental crisis.
If Kennedy's Foundation can make a difference and help save just one teen from suicide, then we will all take solace in knowing that even now Kennedy's shining light makes a difference in this world.
Woman's Cancer Association Heidi Hewes Chapter (WCA)
ABOUT HEIDI HEWES
Heidi Ann Hewes was born and raised in Miami Shores. In the fall of her senior year of high school, she was diagnosed with melanoma. Despite her illness, she remained an active member at Edison High School as senior class treasurer, a staff member of her yearbook, co-captain of the cheerleading squad, and a member of the National Honor Society. She died in 1971 at the age of 17. Members of the Heidi Hewes Chapter are proud to raise money in Heidi's memory to help the fight against cancer.
For more than fifty years the Woman's Cancer Association of the University of Miami has supported cancer research, patient welfare, and cancer education. The devotion, teamwork, and generosity of community members like you are how we continue to grow and support the WCA.